This year several restaurants in Milan and Monza have come up with special initiatives to celebrate International Women's Day : dedicated menus with food and drink proposals, but also events to enjoy International Women's Day in a different way, sometimes with music..
Al Mercato Steaks & Burger aperitif mimosa in the dish
On 8 March Al Mercato Steaks&Burgers, Milan's long-standing reference point for quality meat, dedicates a special thematic aperitif to all women.
The 2023 Women's Day aperitif proposal consists of three simple yet refined dishes, representative of the restaurant's essence. These are floral and fruity reinterpretations, such as the pomegranate welcome spritz and the mayonnaise that will accompany the barbecued chicken Yakitori (chicken skewers).
The journey continues with a tasting of Mini lobster&prawns rolls, followed by a Beef Tartare with sea urchins, yuzu citrus, Chinese basil and edible flowers'.
This aperitif is available at all Al Mercato locations (Via S.Eufemia, Corso Venezia and Viale della Liberazione). ℹ️ For info and reservations: www.al-mercato.it
Donne Tutti I Giorni at Mercato Centrale Milano
On 8 March 2023 at Mercato Centrale Milano they celebrate the Women's Day with a series of free 'Donne Tutti i Giorni' events.
6 pm | at the bottega dei fiori e le piante | DONNE IN FIORE (workshop for adults)* On the occasion of Women's Day, workshop for adults to learn how to decorate their homes with indoor plants, starting with making kokedama and inserting fragrant mimosas.
📩 To register: info.milano@mercatocentrale.it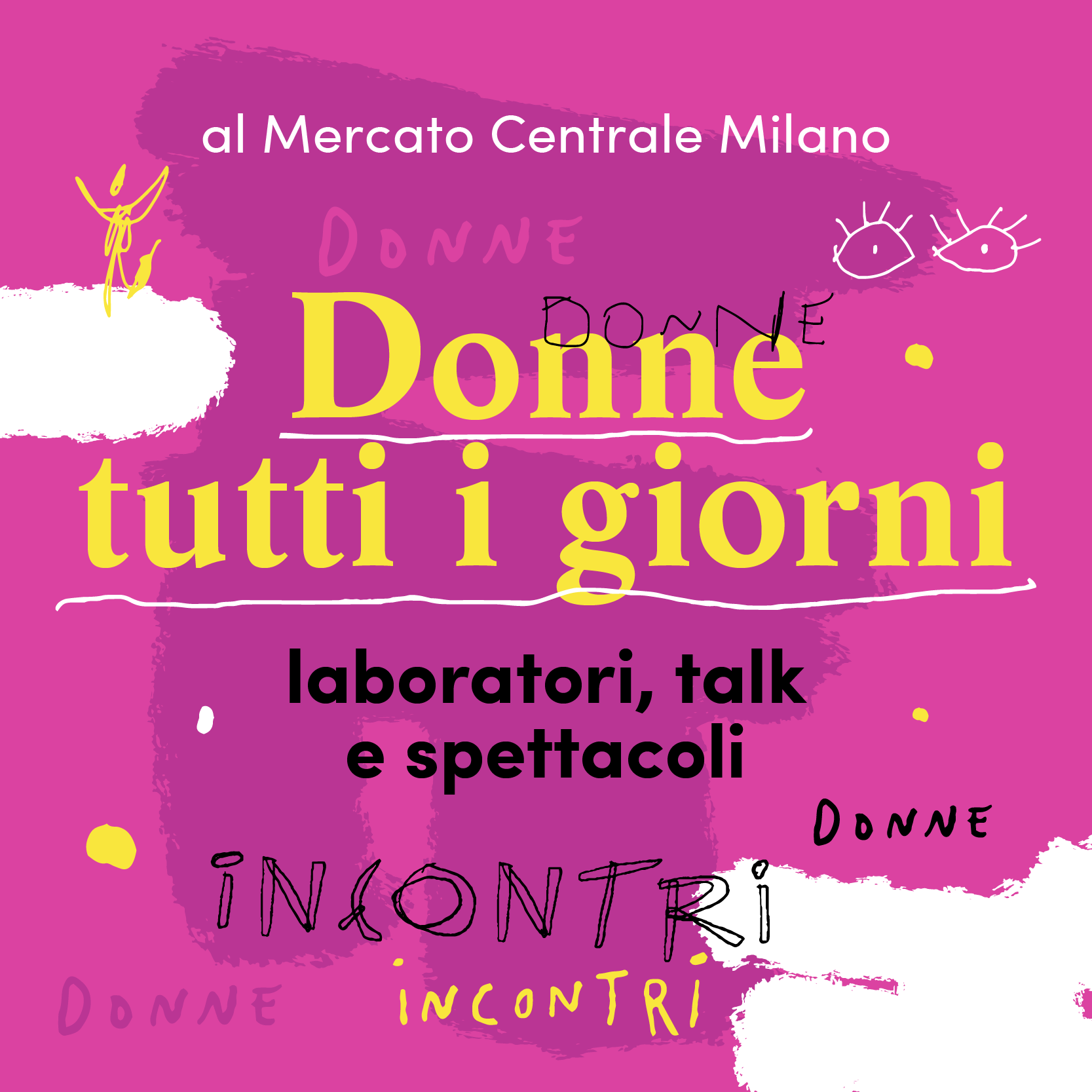 8 p.m. | 📍at the spazio fare | DONNE DANNATE (book presentation, talk). An investigation into the life stories of ordinary women, in a talk where sweet as well as terrible thoughts can arise. Extracts from the book will be interpreted by actress Patrizia Martini and the author herself. At the end, all women will be honoured with a flower.
9 pm | 📍Dehors FOGLI VOLANTI (performance, travelling theatre)
On the calendar day that celebrates women like no other, a reading in two voices of the most famous epistolary correspondence in the history of literature, where woman is the protagonist.
LOCATION – Mercato Centrale Milano
Via Sammartini, angolo Piazza Quattro Novembre
at Cocciuto Pizzeria the special Pizza Mimosa
A bouquet of mimosas characterises Cocciuto's Special Pizza dedicated to all women. Crispy Cinta Senese I.G.P. guanciale crumble, asparagus, egg yolk mousse, castelmagno D.O.P. "slow food" presidium and basil powder are the ingredients of the exclusive "Pizza Mimosa", created by the brand's team of pizza chefs and exceptionally available on Wednesday 8 March in Cocciuto's four Milanese restaurants (Via Bergognone, Via Passeroni, Via Melzo and Via Procaccini) and on Uber Eats.
For info and reservations:
📍Cocciuto Procaccini – 02 6408 3325 – 📍Cocciuto Bergognone – 02 36528327 – 📍Cocciuto Passeroni – 02 36521500 📍Cocciuto Melzo – 02 36751178
Basara Sushi Patisserie Sushi and Live Music Night
At Basara Milano Washington, in the evocative location with a Zen garden that perfectly recreates the Japanese atmosphere and a pergola over the garden, the magical Acoustic Duo Up&Down, a combination of guitar and voice, will take you through the history of music from the 60s to the present day! An evening of Sushi and Live Music for an all-female celebration.
🗓 Appointment for Wednesday 8 March from 8 p.m.
inside the pergola, amid the zen garden to celebrate Women's Day
Info and reservations:
🌐 basaramilano.it
📍Via Washington, 70
Newly opened Quadri Bistrot Milano special menu
The new Quadri Bistrot was opened in the Brera area just four months ago by the young Swiss chef Riccardo Quadri having worked side by side with none other than the celebrated chef Carlo Cracco.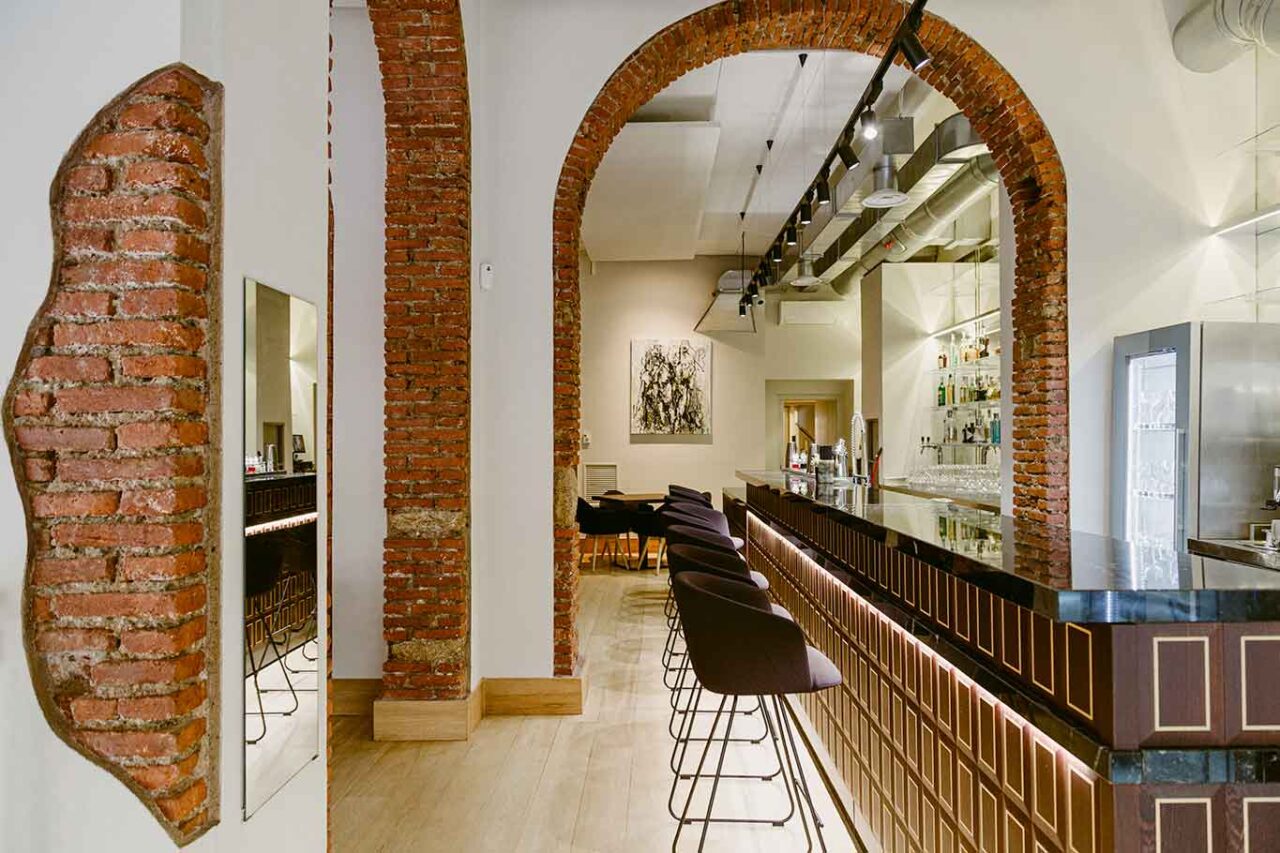 Chef Quadri's bistrot is bright and fresh with rustic notes in the design but winking at northern European style. Double soul, in addition to the bistro part there is also a cocktail bar with counter and fine dining restaurant with a garden view.
For the evening of 8 March, the chef has designed two menus to represent the restaurant's two souls.
Cocktail bar Menu
🍸Rosso Rubino, Signature drink (Saké, Vodka, raspberry puree and Champagne top) paired with three tapas:
Avocado Toast with guacamole, avocado carpaccio, cherry tomato confit, poached egg, black Cyprus salt, sour herbs on toasted rye bread
Savoury shortbread tartlet with asparagus cream, sour asparagus salad, glazed asparagus tips and fresh goat cheese
Sweets from the kitchen
Tasting Menu : 4 courses with exotic and international ingredients
Warm Hokkaido capasanta, white butter and lemon spinach
Rice, pumpkin and black truffle
Lamb, artichokes and mousse
Raspberry tartlet
Price: 90 €.
Info and reservations:
📍Quadri Bistrot Milano. Via Solferino, 48. Milano.
☎️Phone +390247755505
Opening hours. Tuesday-Saturday: noon-2.30 p.m.; 6.30 p.m.-2.45 p.m.
🌐 www.quadribistrot.it e Facebook
Il Mannarino Online Butcher Shop fundraising
Il Mannarino celebrates the International Women's Day with a fundraising event in support of D.i.Re – Donne in rete contro la violenza.
For a week, starting from Monday 06 March, the 10% of the proceeds from online butchery orders will be donated to support the Italian association for women victims of violence.
In addition, all customers of the brand's ten restaurants will receive a small gastronomic gift!
Sweet Women's Day at DanielCanzian, 142 Restaurant and Circolino Caffè in Monza
The 'Torta Mimosa' offers a new version created by chef Daniel Canzian, fresh and with a delicate taste: exquisite mimosa cream (based on custard and whipped cream) covered with soft Aurora sponge cake cubes and vanilla fragrance that characterise this dessert.
Info and reservations:
Exclusively available online 🌐Emporio DanielCanzian and at the restaurant in Via Castelfidardo angolo San Marco. ☎️ Tel: 02 63793837
From gourmet dessert to signature cocktail Il Circolino of Monza honours all women. On 7 and 8 March, two delicious single-portions will be available at Circolino Caffè:
Mousse with white chocolate, vanilla, mango, pollen and passion fruit
Shortbread with flower pollen cream, mango and passion fruit'. which will also be served as a petit four, at Ristorante by Sadler , on 8 March.
🍸On the same evening, to toast with a drink with a rock spirit, the famous mixologist Filippo Sisti proposes "My Blondie": Gin Saigon Baigur shaken with lemon and served in a wine glass, completed with Yuzu Soda, ice cube and sorrel leaf to garnish. An artfully crafted blend that combines sweetness with an energetic and vibrant character, to be enjoyed at the Cocktail Bar, plunged into an atmosphere of other times.
Info and reservations:
📍Via Anita Garibaldi, 4, 20900  Monza (MB)
☎️ +39 039 636 3374 📩 info@il-circolino.it
"Se son mimose fioriranno" (If they are mimosas they will bloom): 142 Restaurant proposes a single-portion dessert dedicated to all women, a chocolate jar filled with sponge cake, chantilly cream and white chocolate mousse. The dessert, only available on Wednesday 8 March, can also be purchased – by reservation only – as a nice gift idea with special packaging especially designed for the occasion.
For info and reservations:
☎️ Phone 02 47758490"
📩 mail info@142.restaurant